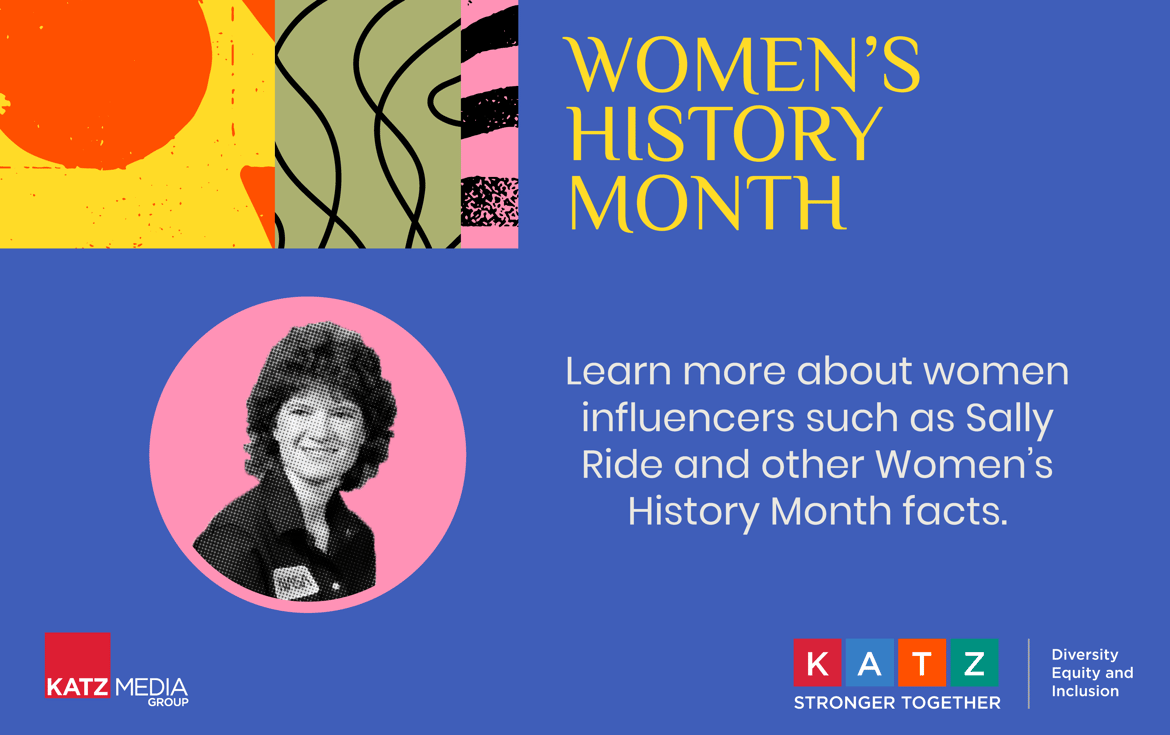 MOMENT IN TIME
HeForShe is a social movement campaign created by UN Women - also known as the United Nations Entity for Gender Equality and the Empowerment of Women - to promote solidarity for gender equality. HeForShe is an invitation for men and people of all genders to become the agents of change for the achievement of gender equality. Launched in 2014 at the UN headquarters in New York City, UN Women made a call to mobilize the first 100,000 men in the movement, a goal successfully reached in only 3 days, which included Heads of State, CEO's and global luminaries.
INFLUENCER
Sally Ride was an astronaut and physicist who became the first American woman to fly in space on June 18, 1983. Sally was also passionate about inspiring the next generation of scientists and engineers, particularly women and girls. She created the idea for NASA's EarthCam, which allows middle school students to take pictures of Earth using a camera on the international space station, and then study the pictures. In her lifetime, Ride received numerous awards and was inducted into the National Women's Hall of Fame, the Astronaut Hall of Fame, and the National Aviation Hall of Fame. In 2022, Sally became the first LGBTQ person on U.S. currency when she was featured as part of the American Women Quarters series.
ENTREPRENEUR
In 1961, after trying every diet and appetite suppressant pill she could find, Jean Nidetch was not happy with her weight. She went to the New York City Department of Health's Obesity clinic for treatment. Worried she might "cheat," and unable to stop bingeing, she invited friends for coffee and asked if they'd like to join her in weekly meetings to discuss how they were getting on. With the help of her friends, Nidetch reached her goal weight in 1962. She began to help others to achieve their own weight-loss goals, which became the informal beginning of Weight Watchers International, now, a billion-dollar business with franchises in more than 24 countries. In 1978 the H.J. Heinz Co. acquired WW for $71.2 Million.
TRAILBLAZER
Judith Heumann was an American disability rights activist who is recognized internationally as a leader in the disability community. Her work with governments, organizations, non-profits, and various other disability interest groups produced significant contributions to the development of human rights legislation and policies benefiting children and adults with disabilities. Heumann, helped develop legislation that became the Individuals with Disabilities Education Act, as well as co- DIA (Disabled in Action) - an organization that focused on securing the protection of people with disabilities under civil rights laws. In 2010, Judith became the Special Advisor on International Disability Rights for the U.S. State Department, appointed by President Barack Obama. She was the first to hold this role. Judith recently passed away on March 4th, 2023.
GROUNDBREAKER
Sandra Day O'Connor was an attorney, politician and judge who became the first woman to serve as a Supreme Court Justice of the United States from 1981-2006. She was also the first female majority leader of any State Senate when she joined the Arizona State Senate. In the Supreme Court, she promoted women's interests in many cases such as Mississippi University for Women v. Hogan and co-authored the lead opinion in Planned Parenthood v. Casey. On August 12, 2009, she was awarded the Presidential Medal of Freedom by President Barack Obama.