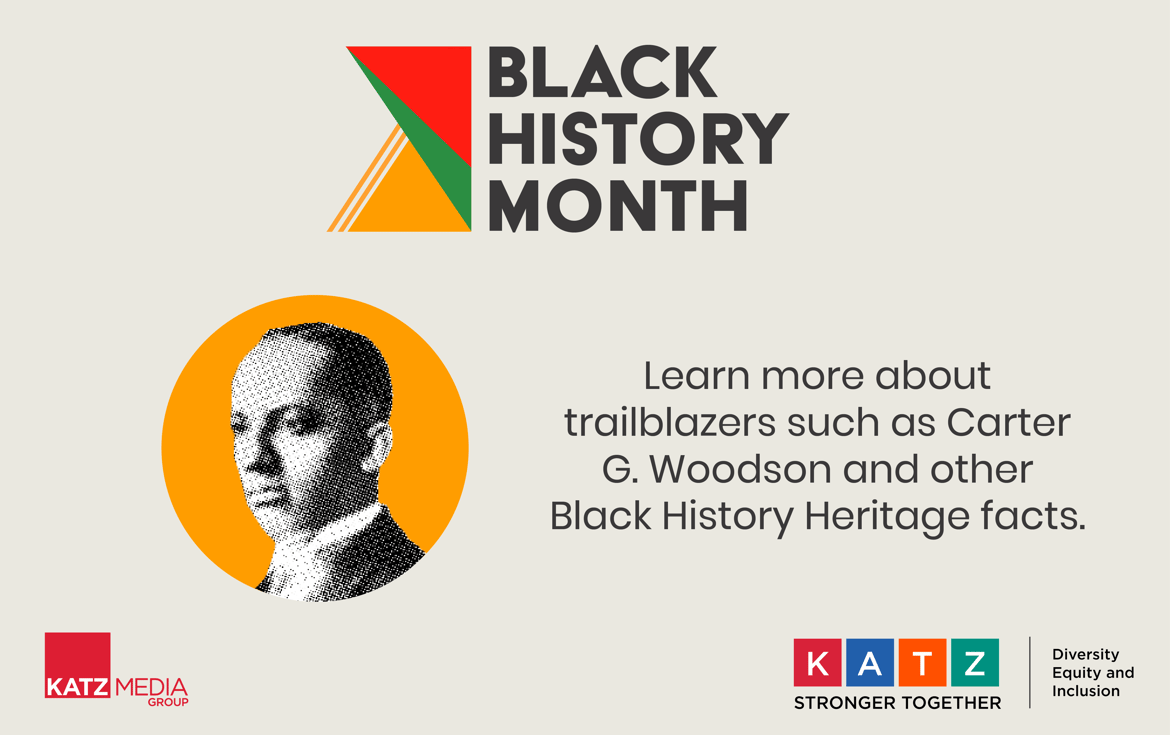 MOMENT IN TIME
On February 1, 1960, four black students at North Carolina Agricultural and Technical State University staged a sit in to change the segregation policies of F.W. Woolworth in Greensboro, North Carolina. Their plan was to occupy seats at Woolworth, ask to be served and when they were denied service which was inevitable, they would not leave. The goal was to attract media attention and force Woolworth to desegregate. On February 6, there were over 1,000 protesters and the movement spread to other cities. Four years later, The Civil Rights Act of 1964 mandated desegregation in public accommodations.
TRAILBLAZER
Carter G. Woodson (born December 10, 1875) was a scholar whose dedication to celebrating the historic contributions of Black people led to the establishment of Black History Month, beginning with President Gerald Ford - marked every February since 1976. Since then, every U.S. president has issued a proclamation honoring the spirit of Black History Month. Woodson fervently believed that Black people should be proud of their heritage and all Americans should understand the largely overlooked achievements of Black Americans.
DID YOU KNOW?
Cultural appropriation occurs when members of society adopt elements of another culture with little understanding or respect for its intended meaning. Cultural appropriation may result in stereotypes and misrepresentations. Cultural appreciation is taking the time to understand and respect different cultures for their history and traditions.
FOR A CAUSE
The National Association for the Advancement of Colored People (NAACP) is a civil rights organization formed in 1909 as an interracial endeavor to advance justice for African Americans. The founders included W.E.B. Dubois, Mary White Ovington, Moorfield Story and Ida B. Wells. The mission of the NAACP included securing rights of all people which are guaranteed in the 13th, 14th and 15th Amendments of the Constitution. The NAACP continues to advocate and address racial injustice. On January 11, 2023, they joined other organizations in filing a SCOTUS amicus calling for action on student debt relief.
SOUND BYTE
Byron Allen, Chairman and CEO of Allen Media Group, will join Louis Carr, President of Media Sales at BET Networks, to discuss how marketers and their agencies can help bring equality to the media marketplace. Ad agencies and advertisers have minimized spending on Black-owned and Black-targeted media. Based on a McKinsey report in 2021, the Black consumer represents a $300 billion dollar opportunity. In addition to increasing support for Black-owned media, there Is potential for our represented stations to benefit from the Increased attention. If you are interested, register at TV Newscheck.