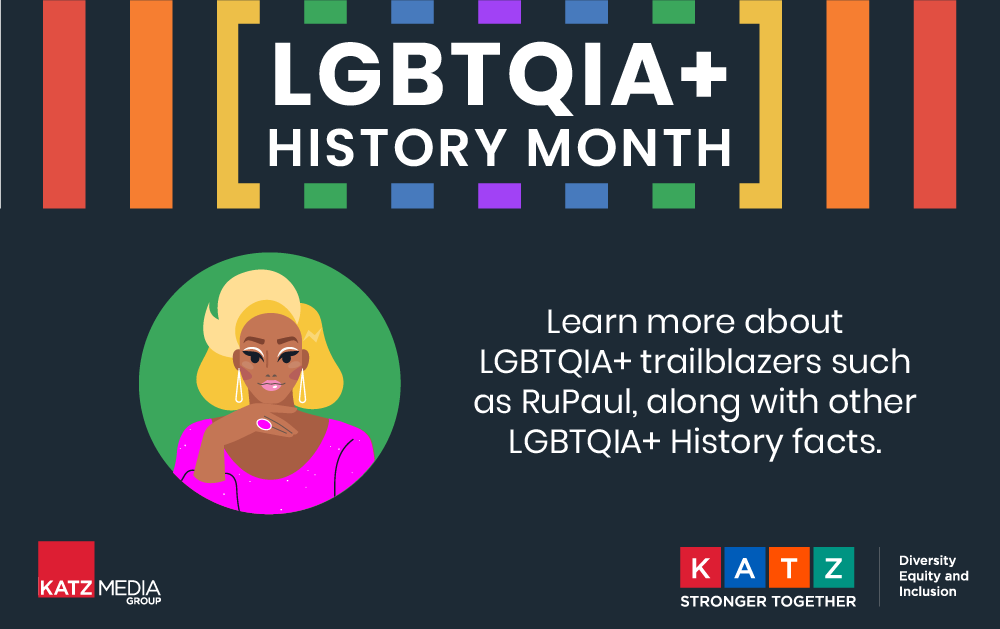 INFLUENCER
RuPaul is an Emmy Award winning television judge, musician, producer and model. RuPaul is most well-known for the show, RuPaul's Drag Race, a reality competition series which has been the most visible platform for LGBTQ+ performers on TV for the last 13 years. RuPaul has won 12 Primetime Emmy Awards, three GLAAD Media Awards, two Billboard Music Awards, a Critics Choice Television Award and a Tony Award. In addition to elevating LGBTQ+ performers, RuPaul uses his show to educate his audience on important cultural and historic parts of gay culture. The show has aired groundbreaking discussions on HIV/AIDS, depression and suicide, gender confirmation surgery, sexual assault, racism, homophobia, same-sex marriage, conversion therapy, and persecution for being gay.
TRAILBLAZER
Marsha "pay it no mind" Johnson was a self-identified drag queen and a prominent gay liberation activist. Marsha became famous in New York City's gay and art scene from the 1960s to the 1990s and was a prominent figure in the Stonewall uprising in 1969. Johnson became an active member of many of the groups that proliferated after the Stonewall Riots. Marsha was a founding member of the Gay Liberation Front (GLF) - which fought for the protection and sexual liberation of all people - and co-founder of Street Transvestites Action Revolutionaries (STAR). In later years, Marsha also became an advocate for gay individuals with AIDS and fought against gay bashing, which was prevalent at the time.
DID YOU KNOW?
Same-sex weddings have been a boon for the wedding industry since gay marriage was legalized in 2015 – and in the years since, it's boosted state and local economies by $3.8 billion, a new study estimates. The same-sex wedding industry also supported at least 45,000 jobs and generated more than $244.1 million in state and local sales tax since June 2015, according to the Sexual Orientation and Gender Identity Law and Public Policy report from the UCLA School of Law's Williams Institute.
FOR A CAUSE
It Gets Better Project focuses on retelling the stories of LGBTQ+ members who may have had similar issues coming out. What this does is show that we're not all alone, and that things truly can be better. In 2010, LGBTQ+ people and their allies all over the world uttered three words that would give rise to a global movement, "it gets better." A wildly successful social media campaign was born, with more than 70,000 people sharing their stories to provide hope and encouragement to young LGBTQ+ people. It's a global non-profit that reaches millions of young people around the globe.