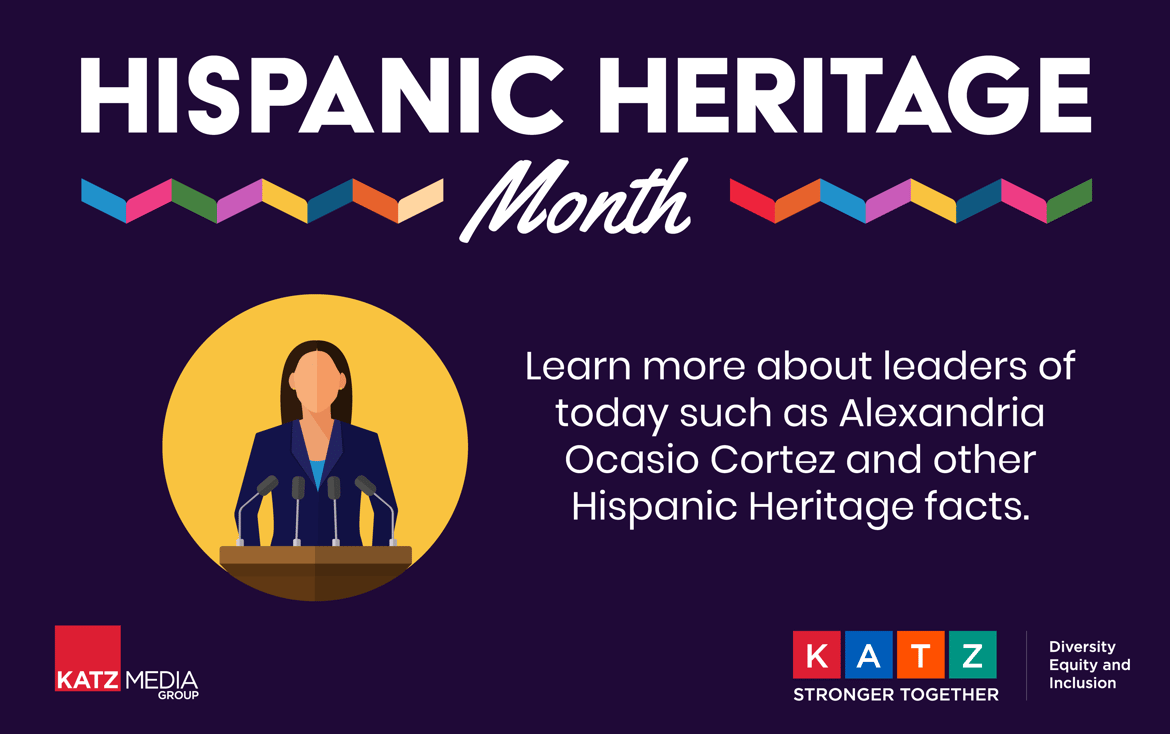 MOMENT IN TIME
National Hispanic Heritage Month is celebrated from September 15 to October 15. Its purpose is to honor the cultures and contributions of citizens that originated in Latin America. National Hispanic Heritage Month was first commemorated by President George Bush on September 14, 1989. However, what makes September 15 special is that it celebrates the independence of countries Costa Rica, El Salvador, Guatemala, Honduras, and Nicaragua. September 16 and 18 is also commemorated to celebrate the independence of Mexico and Chile, respectively.
ENTREPRENEUR
One of the most famous Hispanic entrepreneurs is Alberto Perez, CEO of Zumba Fitness LLC. Perez began his entrepreneurship journey as an aerobics instructor in Colombia. Once he traveled to America, he wanted to incorporate new exercise techniques. The founder launched Zumba Fitness in 2001, and it has reigned successfully since. Zumba fitness classes are now accessible in 200,000 locations throughout 180 countries around the world! Perez is known as a global leader, exemplifying Hispanic achievement.
TRAILBLAZER
Sandra Cisneros is a Mexican American writer who helped bring attention to the modern literary movement of the 80s and 90s. Her work tackles themes of femininity, sexuality, cultural hybridity and social and economic inequity, which she cultivated from her own experience growing up between cultures. Cisneros is the recipient of a National Endowment for the Arts Fellowship and the MacArthur Genius Grant. Her major works include The House on Mango Street and Woman Hollering Creek and Other Stories. In addition to her writing, Cisneros has fostered the careers of many aspiring and emerging writers through two nonprofits she founded, the Macondo Foundation and the Alfredo Cisneros del Moral Foundation.
TODAY'S LEADER
Alexandria Ocasio Cortez is one of the most influential Hispanic political leaders in the country. Born in the Bronx, New York into a Puerto Rican family, Cortez is one of the youngest women to ever be elected to Congress. A cum laude graduate of Boston University, AOC advocates a progressive platform advocating for workplace democracy, Medicare for All, tuition free public college, a federal jobs guarantee, a Green New Deal and abolishing ICE (US Immigration and Customs Enforcement). Due to her political positions and social media presence, agree or disagree Cortez has a voice in today's political conversations.